Testimonials
Dr. George Kohlrieser (Professor of Leadership and Organizational Behavior at IMD; Author of best-selling leadership books, 'Hostage at the Table' and 'Care to Dare'):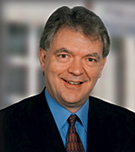 "Nick comes to the world of Executive Coaching with an ideal background and  vast world of experience. His understanding of people, organizations, and customers is based on real life learning from all parts of the business world – especially as CEO and Board Member. Nick has a deep understanding of culture, cultural mindsets, and the challenges of global team work. If you wish to improve your performance, develop your talent, drive an organization change, develop and execute a strategy, there is no better person to seek guidance from than Nick.  What makes him different is that he has transformed his experience into wisdom - something all to often missing in executive coaching."
---
Susan Goldsworthy (CEO, Goldswolf Sàrl; Author of 'Choosing Change: How Leaders and Organizations Drive Results One Person at a Time'):

"At times of indecision, uncertainty or crisis, I contact Nick Shreiber. He has an immense capacity to listen with all senses and acts as both a sounding board and guiding compass. I know that when I ask for Nick's advice, he shares a perspective that is not necessarily the one I want to hear, but it is always thought-provoking and insightful. He is tough when he needs to be and yet one always knows he has your best interests at heart. I trust him completely. His wealth of experience and depth of character provide a remarkable combination. He has advised me at different stages of my career on a broad range of topics including change management, leadership, work-life balance, starting up a business and handling difficult situations or conversations. It is a privilege and a pleasure to know him.
---
Elisa Nistri (International Marketing and Product Management Director, Italy):


"The way you see people is the way you treat them. And the way you treat them is the way they become.
We can all be an enabler to make others blossom, or rather a hurdle in their winding road.
A coach is a secure base you can lean on and rely upon; the one with whom you can share your deepest hopes and fears; the one who will listen and ask questions and listen some more before starting to talk and giving opinions. A coach is the enabler of your success because he allows you to trust your own strengths and reach higher. A coach is someone who sees right through you and understands who you are and who you can become. Even before you. Like a skilful artist facing a lump of marble—the coach doesn't see the block of stone he sees... you!
Nick is the artist I was lucky enough to find.
He gave me strength and shape.
And I will never forget."
---
Jan Moritz Onken (Opera and Orchestra Conductor):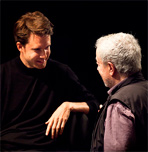 I'm grateful to share that for more than 12 years I had the privilege to learn from Nick's ingenious ability to listen. To listen with a human and personal quality that even some of the very best musicians, artists or professionals in the world very rarely have. In many situations I discovered in him, that a leader of his international scale and experience can have the ability to listen with humility, endurance and authority – while at the same time keeping a clear focus and purpose on 'the work to do'. He taught me that such quality of listening changes my perception of many situations; that by listening intently I can 'hear' many 'unspoken reasons' why we should look and move ahead with optimism and joy.
Thank you Nick!
---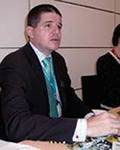 Eric Perben (Vice President Sales Support Asia, Global Construction Equipment Company, Singapore):
"I have a lot of respect for Nick's experience not only as a senior executive but also as someone who has managed to find a balance with his family life. Nick has an independent view on situations. His advice is based on great experience in similar situations. He inspired me and I benefitted from applying his insights."
---
Hossam Fares (Managing Director, East Mediterranean Countries, Global Packaging Company):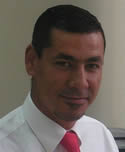 "For over 3 years now Nick has been there for me as a coach and a sounding board. He does not offer silver bullet solutions but rather broadens my perspective by adding new dimensions to the discussions.
Our discussions always start with ambiguous issues or situations begging to be resolved, and usually end up with what feels to be a righteous decision"
---
Juan David Pérez (Honor Student at Robinson College of Business/Georgia State University):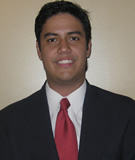 "In The Odyssey, Homer introduced Mentor a wise and trusted advisor, and friend of Ulysses, the King of Ithaca. Ulysses asked Mentor to take care and educate his son, Telemachus, in his absence. Mentor agreed and served as a teacher, counselor and friend to Telemachus while Ulysses was at the Trojan War. I have had the fortune of having Nick as mentor for the last year. His broad business experience, leadership and interpersonal skills made my mentoring experience unique, one that has enriched my college career. By sharing experiences and anecdotes with Nick I benefitted tremendously and learned lessons that one can¹t find in the classroom."
---
Nicholas Taranto (Candidate for Harvard Business School and Harvard Kennedy School Masters degrees):


"Over the past two years, Nick Shreiber has been a consistent source of the highest advice, help, and mentorship for me. The combination of his rigorous analytical training and empathetic, warm understanding have made him an invaluable advisor and friend regardless of whether I needed advice about military training, suggestions for career strategizing, or contacts across the globe. I feel very fortunate to have been lucky enough to be coached by him."
---